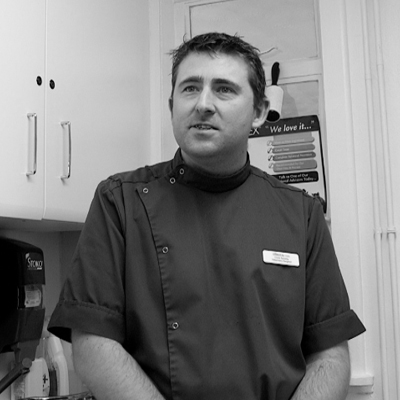 Chris Tansley BVM&S MRCVS
Veterinary Surgeon
Chris qualified from the Royal (Dick) School of Veterinary Studies in Edinburgh. He has a wealth of experience ranging from mixed and farm practice to dedicated small animal practice. He has an interest in orthopaedics and holds an LVI/official veterinarian position for the issuing of pet passports. He lives in Snettisham with wife Clare, sons Daniel, Max and Ben, 2 dogs, Teal and Bella and 3 cats; Vesty, Nix, and Jasper.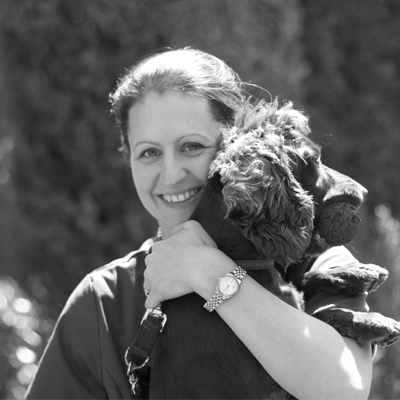 Clare Tansley BVM&S MRCVS
Veterinary Surgeon
Clare also graduated from Edinburgh and has always worked in small animal practice with a special interest in medicine and soft tissue surgery. Whilst she spends most of her time looking after her three sons, Clare still processes all insurance claims and sees clients on Saturday mornings.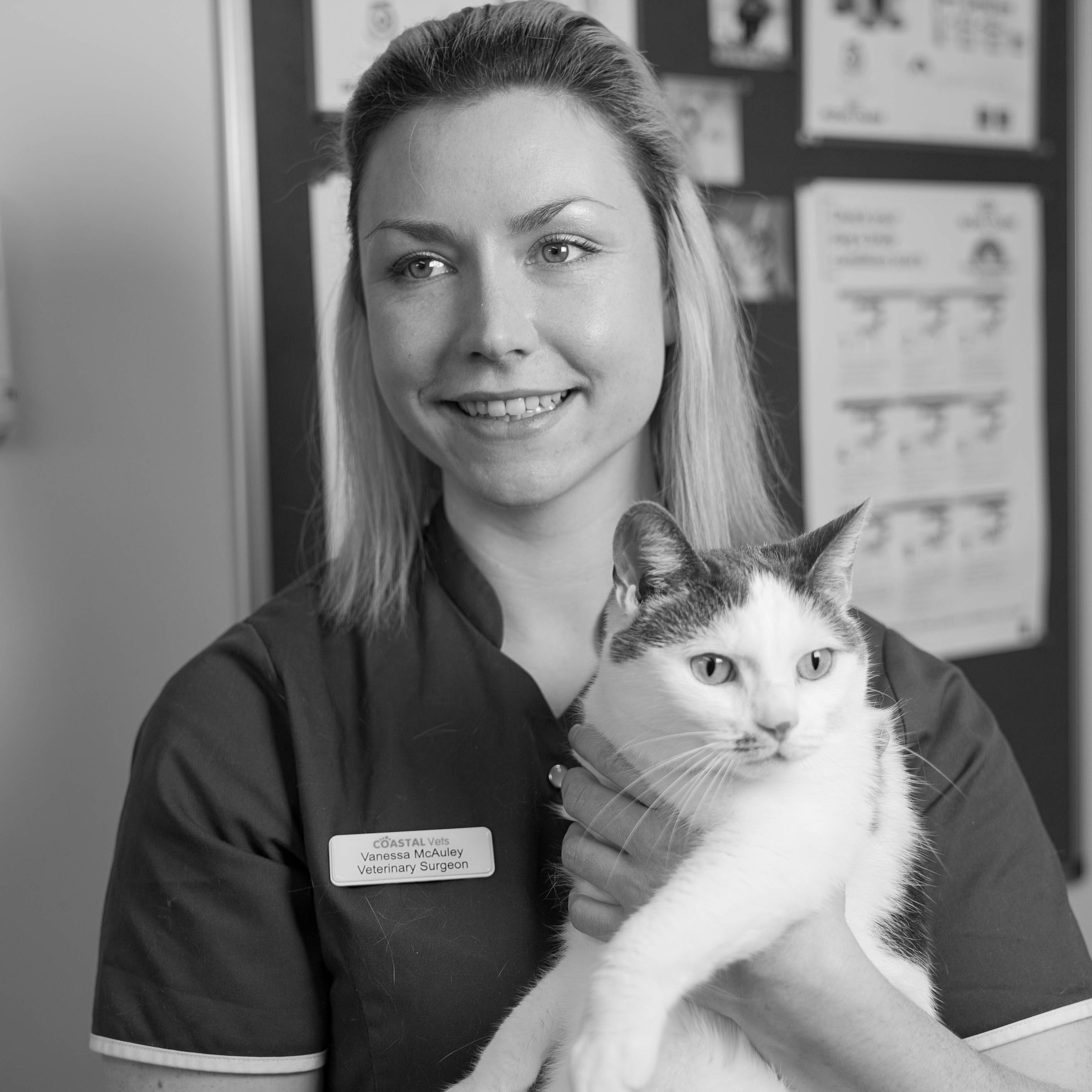 Vanessa McAuley BVM BVS MRCVS
Veterinary Surgeon
Vanessa joined Coastal in 2016 following a move from the Midlands to enjoy our sea air and relaxing lifestyle! She has thrown herself in to our community and is a keen actor. She has a particular interest in Dermatology and really enjoys getting to know clients and their pets. At home she has a very cute cat, Snowie, and two ferrets, Jeremy and Bear.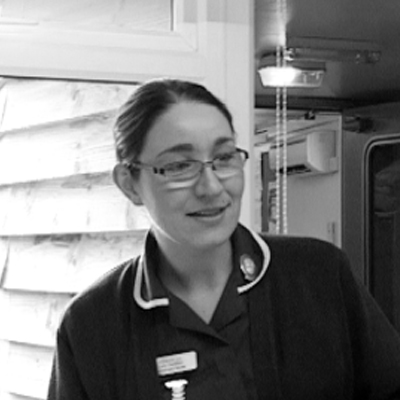 Lucy Cantillion RVN
Veterinary Nurse
Lucy joined Coastal Vets in October 2010. She qualified in 2006 after moving up to Norfolk from Gloucestershire in 2001 to train as a Veterinary Nurse. Lucy enjoys all aspects of her nursing roles especially nurse clinics. She has a busy life outside of work and her time is spent with her husband, daughter, dog, cat, parrot and chickens.
Lucy is also an SQP.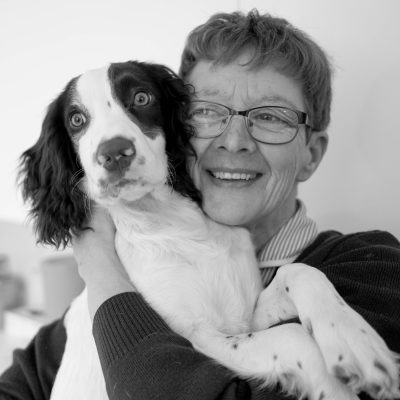 Amanda Trett
Nursing Assistant
Amanda has worked at Coastal Vets since Summer 2011, coming to us with a lifetime of experience in veterinary practice. She owns a Sprocker Spaniel called Digby, 2 Jack Russell Terriers called Acorn and Walnut. In her spare time, she enjoys walking her pack on the beach and riding her horse, Ricky. She enjoys the nursing aspect of the job, especially critical care and in-patient care. Amanda can often be found in the kennels giving the in-patients extra TLC!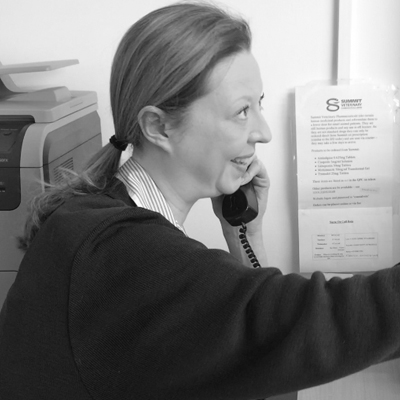 Helen Robbins
Nursing Assistant
Helen Robbins is our longest serving employee, working with Chris and Clare since September 2010. She has lived in this area for many years and although does not have any pets of her own, enjoys spending time with her parents' dog, Tara.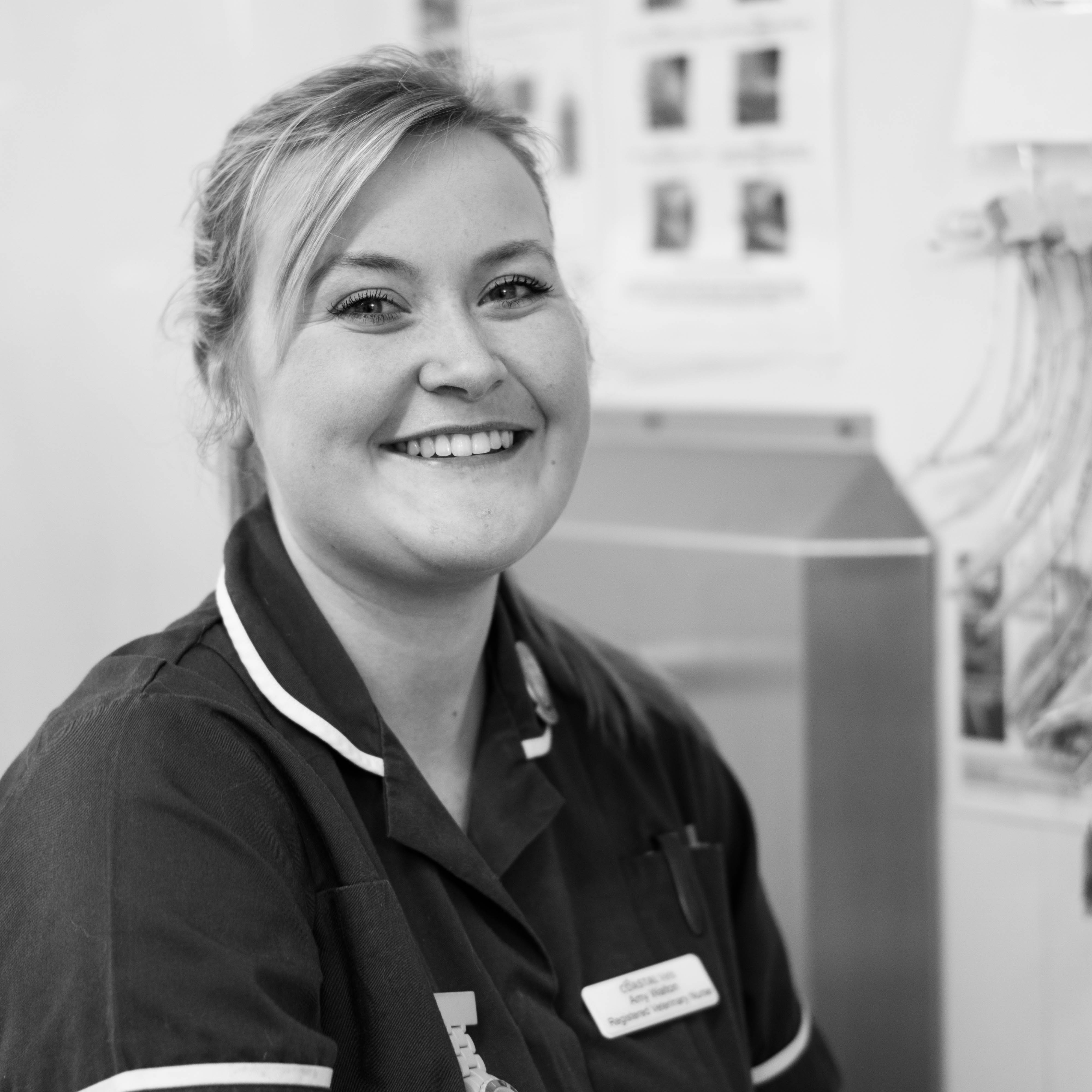 Amy Walton RVN
Veterinary Nurse
Amy is from a local farming family in Grimston and has always had a love of animals. Having looked after a variety of farm animals she now spends her free time looking after her horses, dogs and cats, and is a keen rider and member of her local young farmers club. Amy has always wanted to be a Veterinary Nurse finishing her training here at Coastal Vets and is currently working towards further qualifications in physiotherapy.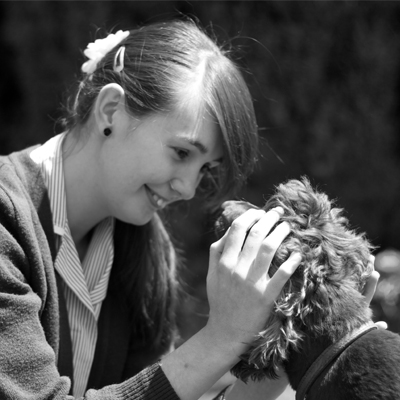 Kayleigh Bennifer ISFMCertFN RVN
Veterinary Nurse
Kayleigh joined Coastal Veterinary Group in August 2014 after studying a diploma in Animal Management and a diploma in Health and Social Care. She then started college in January 2015 and qualified as a Registered Veterinary Nurse in January 2017. Kayleigh has a particular interest in the care of our feline patients and has recently completed the International Society of Feline Medicine Certificate in Feline Nursing. In her spare time Kayleigh enjoys listening to music, nature and astronomy.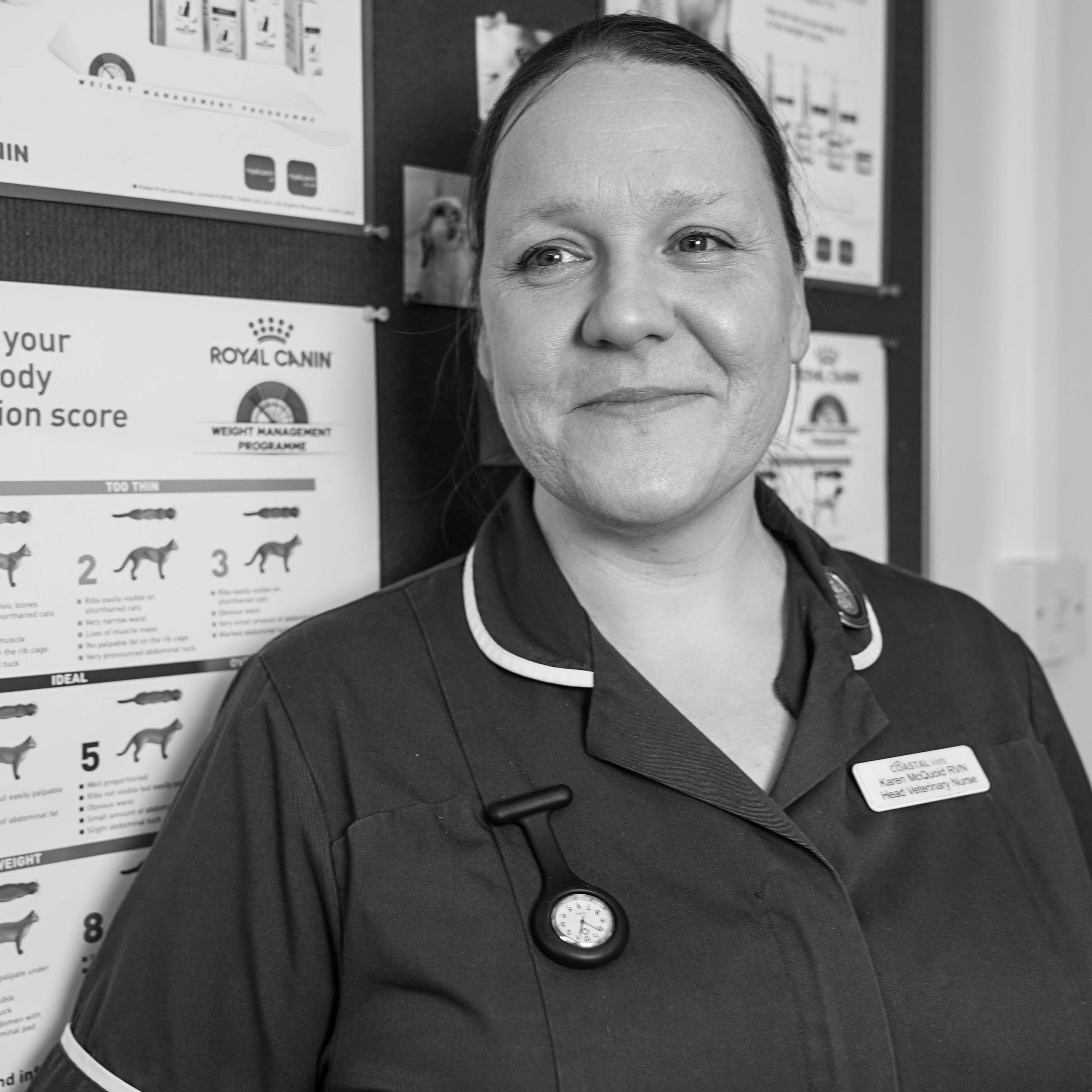 Karen McQuoid RVN
Veterinary Nurse
Karen joined Coastal in 2017 and has a wealth of experience in a variety of nursing roles in both private and charity practice. She initially worked at the PDSA, emergency nursing before changing to work in a mixed practice in Yorkshire. Following a move to Norfolk with her RAF husband, she has been a head nurse in a large, multi-site practice and has a particular interest in client education. In her spare time Karen loves to walk her beloved spaniel, Sawyer.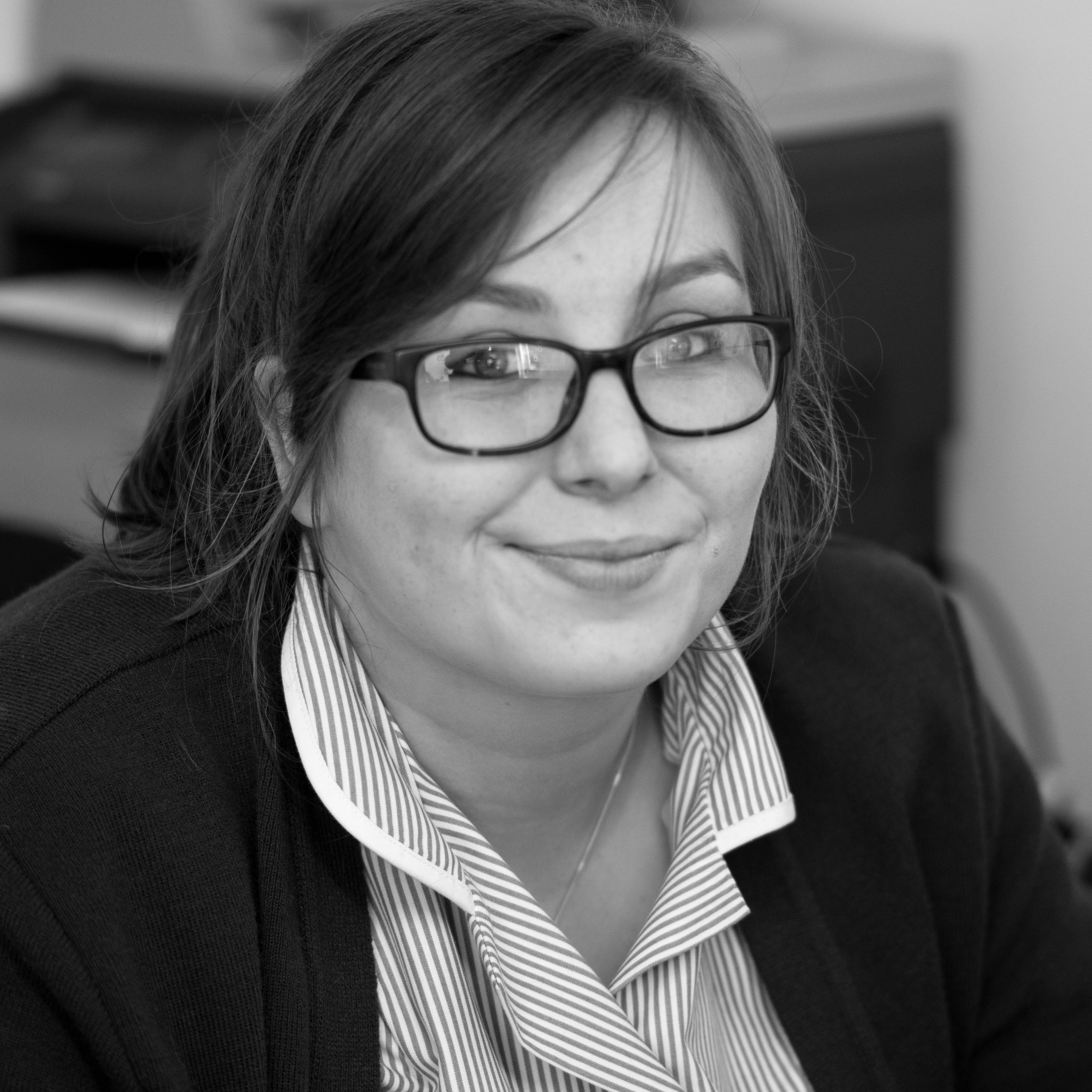 Eleanor Smith SVM
Student Veterinary Nurse
Eleanor came to Coastal Vets as part of her veterinary nursing degree placement and has never left! She is nearly a local, having lived most of her life in our area following a family move from London, and lives with her partner Ciaran, cat Lilo and German Shepherd, Belle.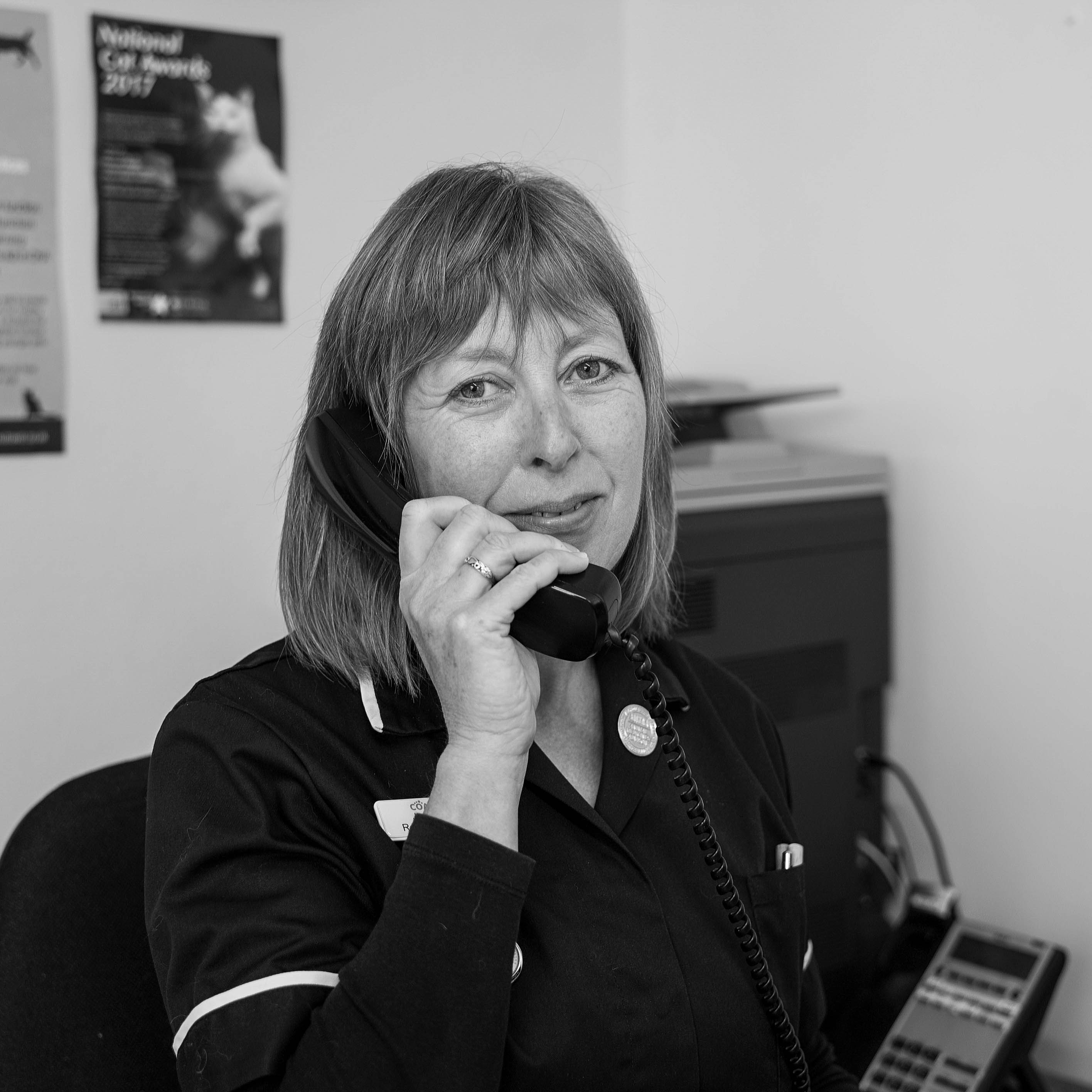 Jackie McKee SQP
Receptionist
Before moving to Norfolk Jackie headed up a large team of veterinary receptionists and is often your first point of contact, either on the phone or in the surgery. In October 2016 she became and SQP which allows her to dispense certain medications. In her spare time she is a Wildlife Casualty Volunteer for the RSPCA. She is a real cat lover and has five of her own at home.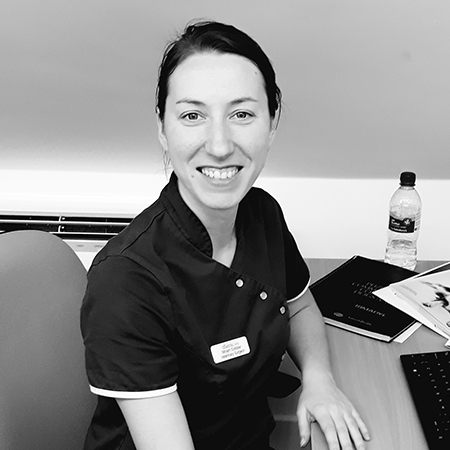 Miriam Collister Bsc BVSC MCRVS
Veterinary Surgeon
Miriam graduated from the University of Liverpool in 2013 and joined Coastal Vets in May 2017. Her veterinary interests include imaging and ophthalmology. In her spare time she enjoys exploring the Norfolk coastline and countryside and spending time with her cat Olive.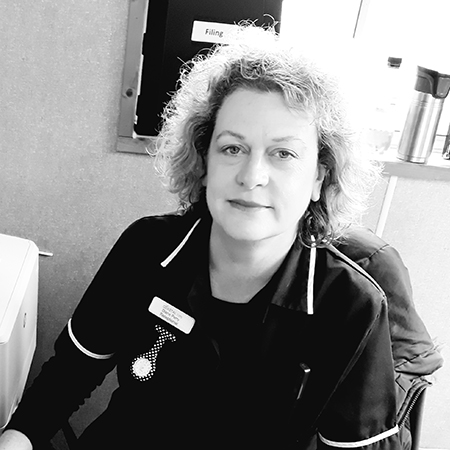 Diane Perry ANA
Receptionist
Diane joined coastal to become a receptionist in September 2017. Previous to starting at Coastal she worked in the catering industry and decided to have a change of career and completed her animal nursing assistant qualification. At home she has a Jack Russell Terrier called Poppy. In her spare time she enjoys gardening and going for a walk.